Welcome to
Rivercrest Commons Family Dental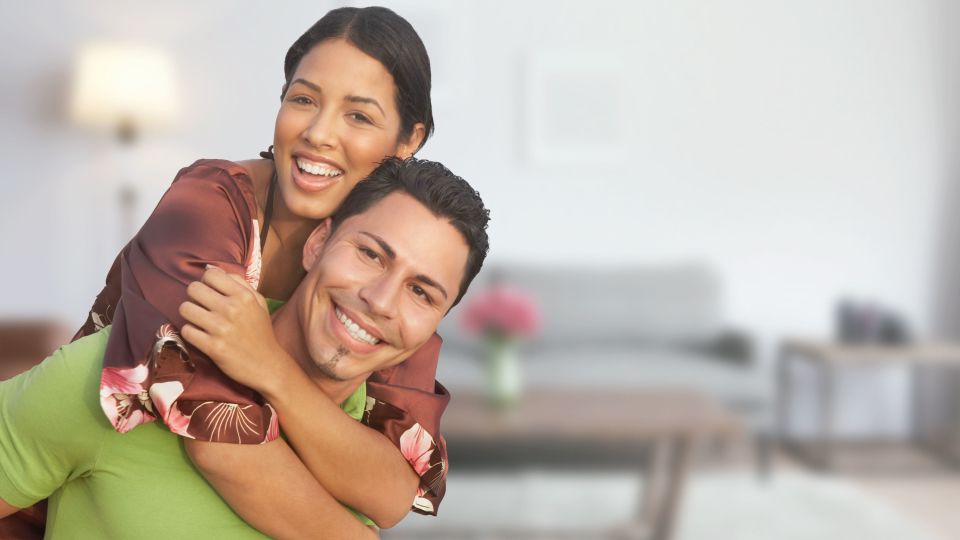 About Us
We are Your Dental Team at Rivercrest Commons Family Dental of Riverview, Florida
Welcome to Rivercrest Commons Family Dental! We are dedicated to providing the Riverview area with quality dental services that exceed your expectations. We understand that visiting the dentist can be stressful, so we have designed our facility and procedures with your comfort and ease in mind. Regardless of your reason for visiting, you can rest assured that everyone at Rivercrest Commons Family Dental, from our front office staff to our hygienists and dentists, will make sure that your dental treatment is as effective, affordable, and pleasant as possible.
Why Choose Us?
Our Team
Your smile is in good hands! The dentists, hygienists, and technicians here at Rivercrest Commons Family Dental have the education and experience to meet all your oral health needs. We are dedicated to maintaining the highest quality of dental care through on-going training and continuing education in the latest techniques and equipment.
Our Atmosphere
At Rivercrest Commons Family Dental, we designed our office with our patients in mind. By combining a calm atmosphere with the latest technology, we have created a place where our patients receive the level of dental care they need and deserve. The moment you walk in our front door, our team will make you feel comfortable, secure and well cared for. We understand that many people feel anxious about visiting the dentist, but you can be assured that your comfort is our top priority.
Our Philosophy
Because oral health is integral to overall health we strive to provide the Riverview, Florida area with dental care that will help you enjoy a bright, beautiful smile for many years. We will work with you to develop a treatment plan that meets your immediate needs and establish preventative dental care that ensures your smile will last a lifetime!
¡Fluido en español!
For the comfort and convenience of our Spanish-speaking patients, we offer bi-lingual services.
Welcome to Our Family!
Your first visit is a chance for us to get to know each other! We will do everything we can to ensure transparency, and we invite you to ask questions, express your concerns, and share your personal goals for dental care that is tailored to your individual needs.
What Will We Do?
During your first visit, we will take full-mouth x-rays, conduct a non-invasive oral cancer screening, and administer a comprehensive examination of your teeth, gums, mouth, and jaws. We know what you're thinking; this is moving too fast…we just met! But, ninety minutes fly by when you're having fun.
We'll Take Good Care of You!
We get it. One of the main reasons people avoid the dentist is a fear of getting lectured about dental habits that may be…let's just say 'less than perfect.' But, even if it's been a while since your last dental visit, please don't worry. You've made an important decision to improve your oral health and we support you! We're are happy to see you and excited to help you enjoy a brighter, healthier smile!
Once your exam is complete, Dr. Nader or Dr. Santos will discuss your results. Working together, we will help create an effective, affordable treatment plan that meets your specific dental needs and personal goals.
Finally, we want you to know that we will do whatever we can to make sure you feel welcome, relaxed, and safe. Your emotional comfort is as important to us as your physical comfort and we are dedicated to ensuring both are well cared for. So, come on in, recline, and unwind – we'll provide you with headphones and a warm blanket to help make your experience positive and enjoyable!
Friendly Reminders
Please arrive 10 to 15 minutes early to fill out your remaining patient forms. If you have a medical condition that requires pre-medication, please request a prescription prior to your appointment. If you are unsure, please contact your office.
Your teeth cleaning may be performed during your first visit or we might schedule a follow-up visit depending on the condition of your teeth and gums. We will make every effort to complete your cleaning right away, but a separate appointment may be in your best interest.
If necessary, our amazing finance gurus are happy to assist you with maximizing your insurance benefits or our convenient Family Financing. Our team members will work with you on payment arrangements so you will never need to worry about cost being a deterrent to doing what is best for you or your family.
Dental Services at Rivercrest Commons Family Dental
At Rivercrest Commons Family Dental, we offer a wide variety of dental services to meet your oral health care requirements in one convenient location.
Regular Check-Ups and Professional Cleaning
At Rivercrest Commons Family Dental, we firmly believe that the best dental care is preventative dental care. Our goal is to help you maintain an effective routine for oral hygiene so that you are able to prevent tooth decay and avoid the cost and effort of dealing with cavities and gum disease. You can safeguard your smile with a visit every six months for a professional cleaning and dental exam. The dental team here at Rivercrest Commons Family Dental can remove stubborn plaque and tartar buildup that regular brushing simply can't handle as well as identify the warning signs of decay and damage that would normally go unnoticed.
Corrective Orthodontic Dentistry
You may be unhappy about the spacing or misalignment of your teeth, but you would like to know more about the options available. We encourage you to call us at 813-450-2966 and talk to our friendly, highly trained staff about our corrective dental procedures such as Invisalign clear aligners. Invisalign is a wonderful option for working adults because it produces similar results to traditional metal braces, but utilizes a series of custom-made, clear aligners that are virtually invisible. You are able to maintain your professional appearance and enjoy the dramatic improvement of properly aligned teeth without feeling self-conscious. Make Rivercrest Commons Family Dental your home for Invisalign in Riverview!
Comfort Dentistry
Regardless of how meticulous you are about your oral health care, problems can always occur. Whether the cause is physical trauma or untreated decay, our team here at Rivercrest Commons Family Dental will work with you to find the dental treatment option that is perfectly suited to your individual oral health needs.
We want you to be well informed about your dental treatment options so that you will be satisfied with your care. Rivercrest Commons Family Dental is dedicated to providing the people of Riverview, Florida with dental services that are effective, affordable, and convenient.
If you are unsure if we provide a particular service to meet your individual needs, please do not hesitate to call us for further inquiry; we are happy to answer any questions you may have.
Innovative Dental Care Technology
Here at Rivercrest Commons Family Dental, we utilize the most advanced, up-to-date technology in order to diagnose and treat dental problems with the highest level of accuracy and effectiveness. You no longer have to deal with time-consuming, traditional dental x-rays. Instead, we use non-invasive, painless equipment to instantly produce high-resolution dental images that allow our dentist to identify problems such as tooth decay, worn enamel, gum disease, or micro-fractures that would normally remain undetectable and untreated.
Schedule Your Appointment Today!
Don't wait another moment to see our dental team at Rivercrest Commons Family Dental! Call us at 813-450-2966 to schedule your visit and start enjoying your ideal smile!